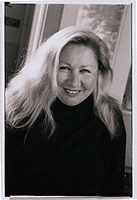 Photo by Nancy Márquez ©1999
Dear Friends,
After a long hiatus from presenting work in public, due to family reasons, here I am at it again! This time is for a presentation of my film and video work developed through the years at ECHO PARK FILM CENTER, which will take place on Thursday, November 2, 2006, at 8:00 pm.

Echo Park Film Center is a wonderful media arts organization that offers film and video classes, a microcinema with screenings almost every night of the week, film equipment rental and unique services, such as telecine of home movies and an extensive film and book lending library. Echo Park Film Center is located at 1200 N. Alvarado Street, Los Angeles, CA 90026, 213 484 8846, just north of Sunset Blvd. There's ample parking free of charge on Alvarado and the surrounding streets For more information you can visit their website at www.echoparkfilmcenter.org.

Admission to the screening is a donation of $5.00 and your ticket allows you to participate in a raffle with surprising prizes. I look forward to seeing you at the event!

If you are interested in contacting me directly to program a screening, a film and video workshop, a photography session or to purchase prints, both of my stills and my motion picture work, you can do so by sending an e-mail to: monicabarbaragazzo@yahoo.com.

Best regards from Los Angeles,

Monica Gazzo

Brief Bio (for more detailed information, please refer to the Résumé page):
Monica Gazzo is a graduate from the San Francisco Art Institute (MFA). She has shown films at the Directors Guild of America, Hollywood, the Los Angeles Filmforum, the Pacific Film Archive, Berkeley, the Los Angeles Latino International Film Festival (Egyptian Theatre), Melnitz Theatre at University of California, Los Angeles, the New Festival at NYU, New York City, the Cleveland International Film Festival, Cleveland, Ohio, MadCat Women's International Film Festival, Angels Gate Cultural Center, Anais Nin Video & Film Diary Festival, at the Henry Miller Memorial Library, Big Sur, California, 18th Street Arts Complex, Santa Monica, Society for Cinema Studies Conference, New Orleans, LA, State University at Binhampton (SUNY), Film Arts Festival, Roxie Cinema, San Francisco; UC Theater, Berkeley, Beaubourg Pompidou Center, Paris and the London Filmmaker's Coop, amongst other venues. She has received grants from the City of Los Angeles, Cultural Affairs and Youth Services Department, the Long Beach Museum of Art / Video Annex, the Ahmanson Foundation, the California Arts Council, the California Community Foundation, the Italian Cultural Institute and others.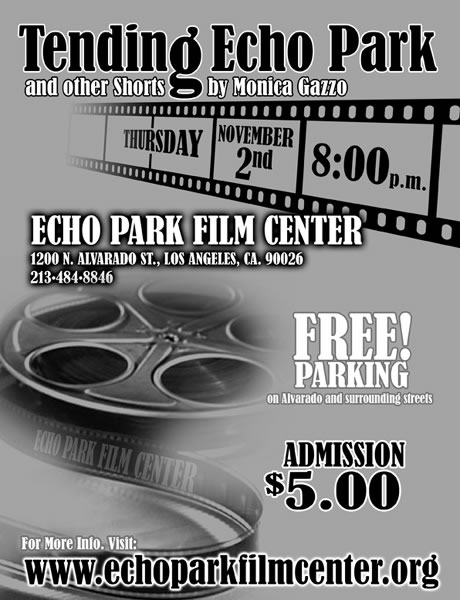 View Monica's Photo Gallery




Back to Intro Page

Movie Trailers

Press Release

Résumé & Filmography

Criticism